KEYNOTE ADDRESS BY THE HON. CHIEF JUSTICE OF ZAMBIA
DR. MUMBA MALILA, SC
AT THE OFFICIAL OPENNING OF THE LAW ASSOCIATION OF ZAMBIA'S 9TH ANNUAL LAW CONFERENCE HELD ON 21-22 JULY, 2022
AT AVAN RESORT, VICTORIA FALLS, LIVINGSTONE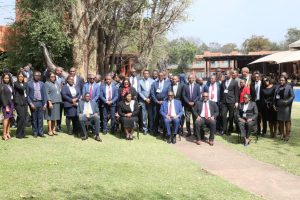 I feel immensely privileged to have been invited to participate in this Annual Conference of the Law Association of Zambia and to give the keynote address at its official opening. It is for me both an honour and a pleasure to be accorded this rare opportunity to speak at this important forum of the organisation for which, some two decades ago, I was a proud Council Member for five years and for which, furthermore, I was twice its elected Honorary Secretary….
THE CHIEF JUSTICE KEYNOTE ADDRESS AT THE LAZ 2022 CONFERENCE