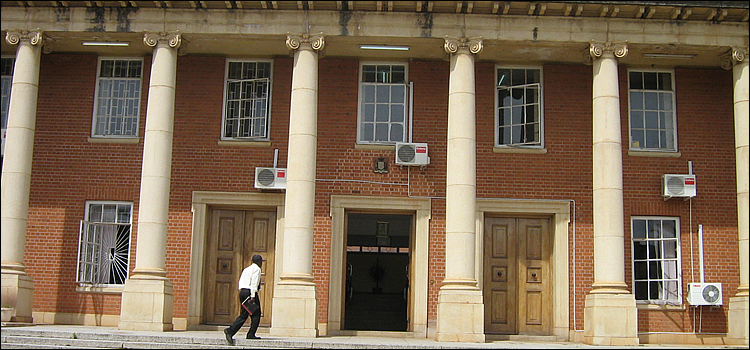 The Constitutional Court was established under Article 127 of the Constitution of Zambia (Amendment) Act, No. 2 of 2016 ("the Amendment Act"). Prior to Amendment Act coming into force, all Constitutional matters were dealt with primarily by the High Court of Zambia, with the possibility of such matters being taken to the Supreme Court on appeal.
The Constitutional Court, as established, is at the same level as the Supreme Court. This means that all decisions of the Constitutional Court are Final and a person dissatisfied with the decision of the Constitutional Court cannot appeal to any other Court (Article 121). Following the establishment of the Constitutional Court, the Constitutional Court Act, Number 8 of 2016 was enacted which provides for the process and procedure of the court. The Constitutional Court became operational for the purpose of hearing and determining cases in May 2016 .
Composition of the Court
In terms of its composition, the Constitutional Court has an establishment of thirteen (13) Judges, that is the President of the Court, Deputy President and eleven (11) other Judges. The President presides over the Court and in her absence, the Deputy President must preside over the Court. In the absence of the Deputy President, the most senior Judge may preside over the Court (Article 127 and Article 129). Currently the Constitutional Court only has seven Judges.
When hearing a substantive matter, the Constitutional Court must comprise an uneven number of not less three judges except on interlocutory matters. This means that three Judges of the Court can hear and determine a matter. The full 5 bench of the Constitutional Court comprises five (5) Judges. All decisions of the Court are made by majority decision (Article 129).
Jurisdiction of the Court
The Constitutional Court has original and final jurisdiction to hear and
determine matters in respect of interpretation of any provision of the
Constitution, any matters relating to the election of the President and Vice president as well as any matters relating to appeals on petitions of election of Members of Parliament and Councillors as well as matters to determine whether an issue is a Constitutional issue or not (Article 128). However, since the referendum that sought to amend and enhance the Bill of rights and repeal
and replace Article 79 failed, enforcement of violation of Human Rights as enshrined in the Bill of Rights, that is under part three of the Constitution, is within the Jurisdiction of the High Court in accordance with Article 28 of the Constitution of Zambia. Subject to Article 28 (2), where a question relating to the Constitution arises in a court, the person presiding in that court shall refer
the question to the Constitutional Court.
Sitting of the Court
The sittings of the Constitutional Court are held at Lusaka but may be held at such other place in accordance with the circuit schedule.
Legal Representation
The parties to a matter before the Constitutional Court may appear in person or be represented and appear by a Legal Practitioner.
Related Post:
– Constitutional Court Judges