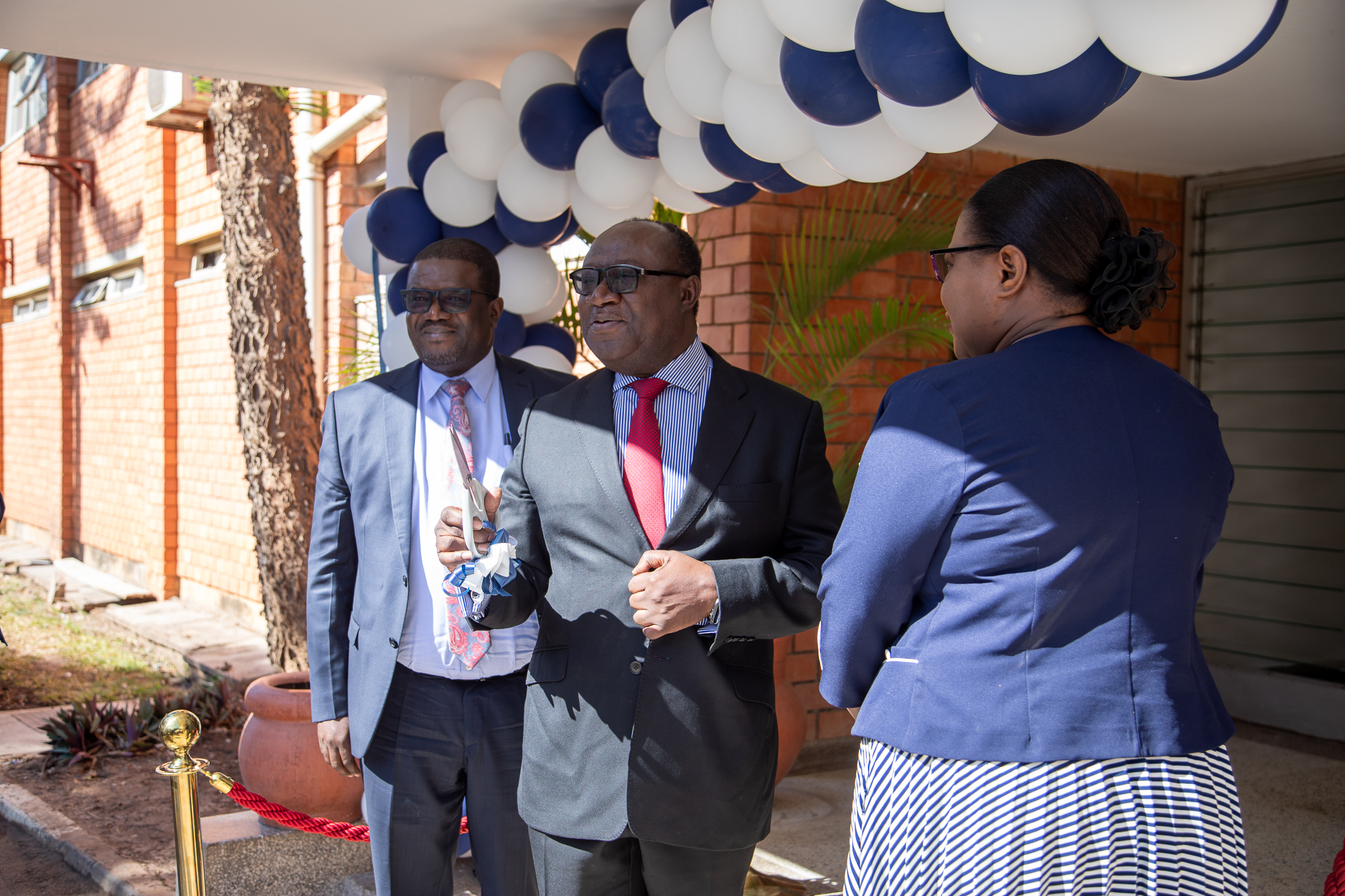 Tuesday 8th August 2023 – The Hon. Acting Chief Justice Michael Musonda, SC officially handed over the rehabilitated High Court building to the judges of the General List in a brief yet symbolic ceremony held on Tuesday. The event marked the successful completion of a 10-month extensive rehabilitation project aimed at modernizing the High Court while preserving its historical significance.
In a brief address, Hon. Mr. Justice Michael Musonda expressed his satisfaction with the rehabilitation's outcome and emphasized the building's continued importance as a cornerstone of justice. He thanked the Judges for their dedication in delivering justice to the people of Zambia, from whom they draw their judicial authority, despite the strenuous infrastructural challenges that continue to plague the institution.
In receiving the building on behalf of all Judges of the General List at Lusaka, the Judge-in-Charge, Hon. Mr. Justice Charles Zulu thanked the Hon. Acting Chief Justice and the Chief Administrator for facilitating the rehabilitation works. He also thanked the National Housing Authority for their expertise and dedication in revitalising the premises, ensuring a conducive environment for the dispensation of justice.
The handover was followed by a tour of the revamped premises, allowing attendees to witness the seamless blend of contemporary interior design and architectural heritage. With this significant milestone, the Judiciary envisages a revitalized space that will enhance access to justice.
Contact
Kalumba Chisambisha-Slavin
Kalumba.slavin@judiciaryzambia.com